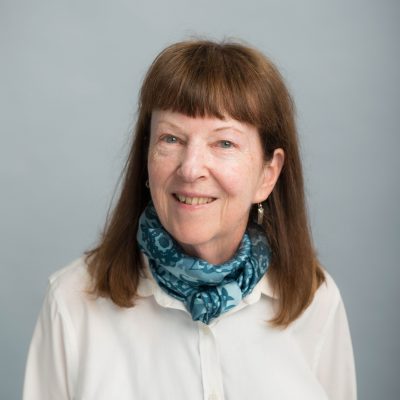 Senior Instructor Emeritus
Education:
University of British Columbia
Scholarly Interests:
Coping, Ethics, Stress, Trauma
Selected Publications:
Haney, C.J. & Long, B. C. (1995). Coping effectiveness: A path Analysis of Self-efficacy, Control, Coping, and Performance in Sport Competitions. Journal of Applied Sport Psychology, 25, 1726-1746.
Haney, C.J. & Long, B.C. (1998). Coaching as a Profession: Ethical Concerns. Journal of Applied Sport Psychology, 10, 240-250.
Moscynski, A.B. & Haney, C. J. (2002). Stress and Coping of Canadian Rural Nurses Caring for Trauma Patients Who are Transferred. Journal of Emergency Nursing 28, 496-504.
Haney, C.J. (2004). Revision and Development of a Coping Checklist for Sport Based on Test Administration Immediately Following Participation. International Journal of Testing.
LeSergent, C.M. & Haney, C.J. (2004). Rural Hospital Nurse's Stressors and Coping Strategies: A Survey. International Journal of Nursing Studies.
Prasad, L. & Haney, C.J. (2014). "Gender Differences in Stress and Coping for Border Guards" Proceedings of the Canadian Psychological Conference (CPA).
Maharaj, N. ,& Haney, C.J. (2015) . A qualitative investigation of the significance of companion dogs. Western Journal of Nursing Research. Vol. 37 (9) 1175-1193.
Maharaj, N., & Haney, C. J. (2016). The human-canine bond: A sacred relationship. Journal of Spirituality in Mental Health,Vol. 18, (1), 76-89. (R).
Buchanan, M., Haney, C.J., & Grimes, K. (2017) Equine experience to understand emotional regulation with veterans. CPA Toronto, Canada Conference Proceedings.
Giannone, Z., & Haney, C.J., & Kealy, D. (2017). "Athletic Identity and psychiatric symptoms following retirement from varsity sports". International Journal of Social Psychiatry, 1-4, Sage Publications.Clinical Sport Psychology..
Haney, C.J., O'Jay, J., Grimes, K., & Buchanan, M. (2019). Equine intervention for Veterans and first responders: Why horses? Hawaii International Conference in Education; Honolulu Hawaii. Conference Proceedings.
Theoretical Orientation:
Client-centered/cognitive-behvioural
Research Funding Sources and Current Projects
I am co-investigator with Dr. Marla Buchanan on a funded research project focusing on an Equine Program with Veterans who suffer from Occupational Stress.
Courses Taught:
CNPS 514
CNPS 578
CNPS 579
CNPS 584
CNPS 586
CNPS 588
CNPS 598