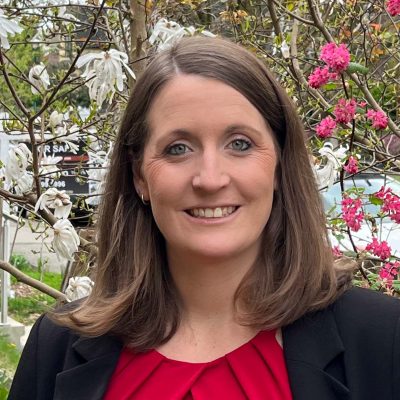 CNPS Lecturer
Practicum Coordinator
Registered Psychologist
Dr. Laura Klubben is serving as the Practicum Coordinator. She teaches CNPS 588 (Supervised Clinical Experience in Counselling – PhD clinic) and CNPS 598 (Field Experiences).
Dr. Klubben is also a Registered Psychologist in British Columbia, and she has been working in private practice through Chuck Jung Associates (CJA) since 2014. She also started her own private practice in 2020. She is EMDRIA Certified in EMDR, an evidence-based treatment for Posttraumatic Stress Disorder (PTSD), and she is an EMDR Consultant in Training. Her clinical specialties include trauma disorders, such as PTSD, anxiety disorders, mood disorders, as well as working with clients with head injury and chronic pain post-injury. She has written over 50 medical legal reports, and she has served multiple times as an expert witness in psychological assessment, diagnosis, and treatment in the Courts of BC. She co-developed and continues to co-lead CJA's doctoral training program while providing clinical supervision to doctoral-level students. In the community, she has been consistently invited to give various presentations at conferences on clinical issues, with a particular emphasis on trauma. In her leisure time, she enjoys running, hiking, art, and travelling.
Courses Taught
CNPS 588 Supervised Clinical Experience in Counselling – PhD clinic
CNPS 598 Field Experiences
Community Engagement
Registered Psychologist, Practicum Coordinator, Clinical Supervisor, and Practice Consultant at Chuck Jung Associates
Registered Psychologist at Dr. Laura M. Klubben, R. Psych. Inc.
Education
University of British Columbia, Ph.D. in Counselling Psychology
University of Missouri-Kansas City, MA in Counselling and Guidance, Emphasis in Mental Health Counselling
North Dakota State University, BS in Psychology
Professional Qualifications
Registered Psychologist #2185 (College of Psychologists of British Columbia)
EMDRIA Certification in EMDR
EMDR Consultant-in-Training (EMDRIA)